Here's what they're saying: "I love this Duvet cover "
"So Easy, So Simple. A Must Buy!!!" 
Learn more.
It all starts with our 2-piece system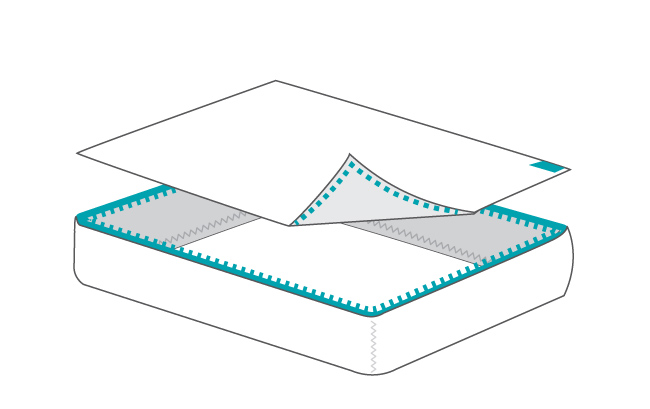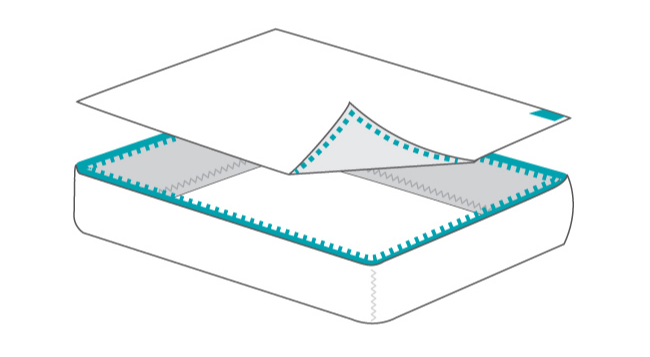 Flexes to fit and stay snug so it won't pop off
Zips off and on in seconds for quick changes
Zip Sheet is easy to wash, fold, and store
Get it right the first time! No more guessing which corner goes where
Know your sheet ;) with easy-view size tags.
First Time:
Zip together Base and Zip Sheet
Place zipper start ribbon at lower right or upper left corner
Slip over mattress
Zip off and on to change
---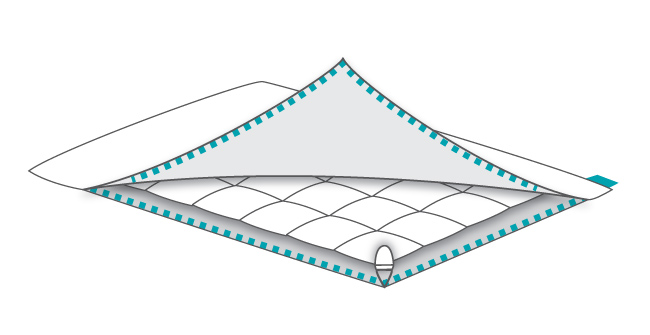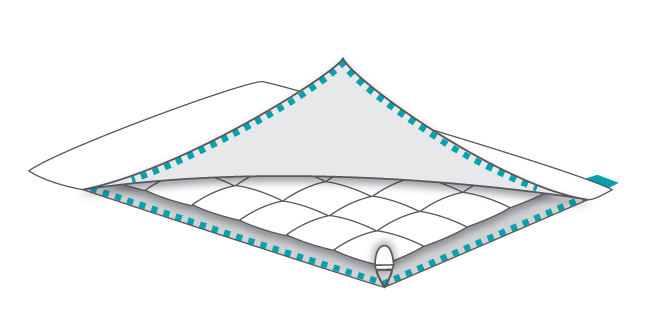 Opens wide with zipper across bottom and up one side for quick, stress -free changing and washing
Comforter stays in place - no more bunching or cold spots
Hidden slots on side for easy comforter adjustments

 
First Time:


Unzip and flip open
Tie QuickClips into the corners (no need to remove for washing)
Pull up on back of clip to open
Clip comforter corners in and push down back of clip
Zip up and snuggle in.
Zip open and unclip to change | Zip closed for washing
---
Wraparound Base + Zip Sheet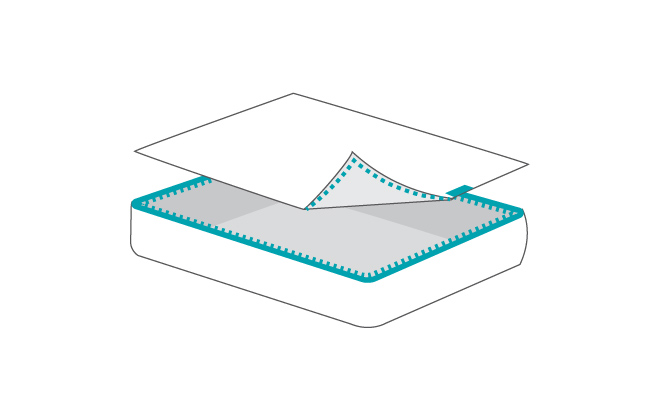 Zips off and on in seconds

Wraparound base fully encloses the sides and underside of the mattress for a safer fit

Zipper is covered and pull tucks away

All crib Zip Sheets are interchangeable

Mix and match fabrics and colors
First time:
Drop mattress in to base with zipper start at foot of bed
Lay flat mattress pad on mattress (optional)
Attach zip sheet to base
Tuck in zipper pull
Zip off and on to change